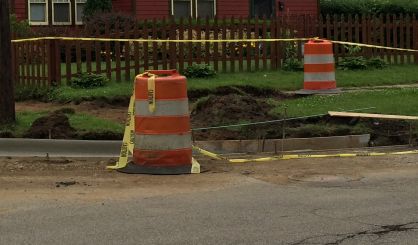 A paving project is about to get started on M-140 in Berrien and Van Buren counties. It will be about ten miles of the road from South Haven to Watervliet. The Michigan Department of Transportation's Nick Schirripa tells WSJM News traffic will remain open southbound, but there will be changes for northbound.
"Northbound M-140 will be detoured around the work in four different stages," Schirripa said. "The first stage, the detour will be on Meadowbrook Road, Bainbridge Road, and Napier Avenue. The second stage, Napier Avenue, Park Road, and North Branch Road. Third stage, North Branch Road, Friday Road, and Red Arrow Highway. The final stage is 32nd Avenue and Blue Star Highway."
MDOT is repaving and repainting the road to make for a safer, smoother ride. The $1.2 million work starts next Monday and will wrap up in late August.