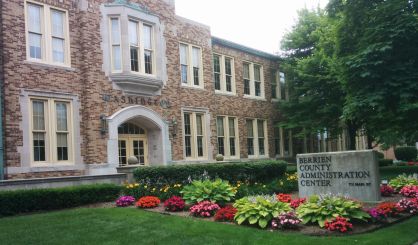 Another public hearing has been held on the question of the Berrien County Road Commission. Board of Commissioners Chair Jon Hinkelman tells WSJM News the board is thinking about creating a new county roads department to take over the functions of the road commission. Commissioners wanted to hear from the public at the Thursday session. There's one more to go, set to be held in the evening.
"These meetings that we're having now, we were hoping we would get a little more input, and I think they're still hoping for that input at the night meeting," Hinkelman said.
Hinkelman tells us that night meeting will be on September 7 at 6 p.m. at the Berrien County Administration Center in St. Joseph. He tells us, so far, the board of commissioners has heard from plenty of experts. They're now just gathering their thoughts. A report this week in The Herald Palladium that the road commission was found to have misappropriated about $400,000 in federal funds several years ago was not discussed at this week's hearing, according to Hinkelman.