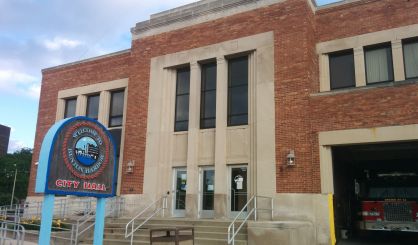 Benton Harbor City Commissioners have tabled a proposal to install some police cameras in key areas of the city to help with crime prevention. At a meeting this past week, the commission was asked to approve a $67,000 bid for the system, $25,000 of which would have been reimbursed via a grant. Mayor Pro Tem Duane Seats said they weren't provided the answers to several questions he had about the system.
"All of this costs money, and we have to be good stewards of the city's money," Seats said.
City Manager Darwin Watson said the cameras would be replacements for cameras bought in 2005 which stopped working in 2009. He said they would help.
"This is a very needed tool," Watson said.
Watson said he doesn't have documentation for what happened in 2009. They would be placed along Broadway, May, and Empire, among other places. The matter goes back to committee. Also Monday, the commission voted for the city to take ownership of two properties that had been marked for county auction.