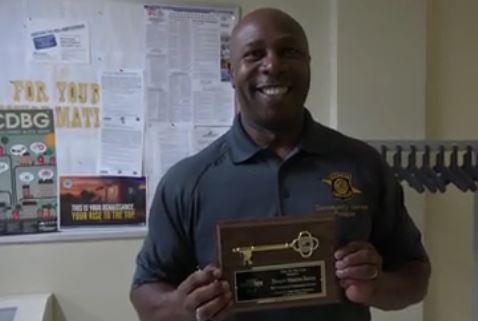 Benton Harbor City Commissioners have honored a local Michigan State Police trooper with a key to the city. Trooper Maurice Burton retired this year after serving the state police since 1986. He'd been the city's community service trooper since the Granholm administration and told WSJM News he's seen the community's police presence change a lot since then.
"The officers have become more familiar with the people in the community," Burton said. "In doing so, the department allowed me to get in a coach and do more things with the community to coach and do other things in the community with the students because reaching the younger students was the basic door to making a better community for opening up communications."
Burton has received several awards in his years as a trooper. He says he's going to do some traveling, and then he'll retire in Benton Harbor. He told us it's a great feeling to be honored.