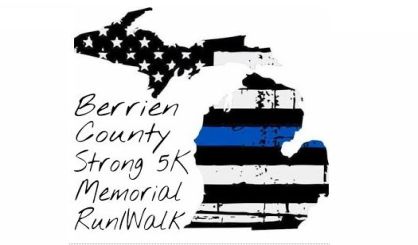 Set for tomorrow is a 5K run to raise money for police around southwest Michigan. Marianne Groth with the Southwest Michigan Racers tells WSJM News it's the second time her group has partnered with Berrien County Strong Community in Action for such an event.
"It's to honor and show support of law enforcement in Berrien County, and the proceeds from this year's event are going to be donated toward the purchase of body cams for officers," Groth said.
Last year's run raised more than $6,000 for the purchase of holsters for the Berrien County Sheriff's Department. This year, the proceeds will go to the purchase of body cameras for police. It's $25 to take part, and the run will start this Sunday at 2 p.m. at Lake Michigan College right by the WMU building. You can find more information right here.