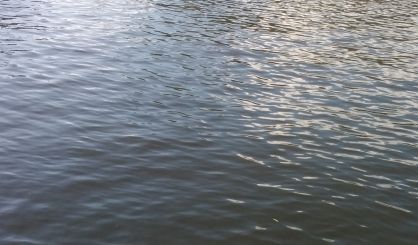 The U.S. Fish and Wildlife Service will be treating the Paw Paw River system this month for sea lamprey. Specifically, the agency's Scott Grunder tells us they'll apply lampricide to Rogers Creek in Van Buren County between the 19th and 28th of this month. The invasive sea lamprey came to the Great Lakes with the opening of shipping canals.
"They basically just destroyed the fishery by 1960," Grunder said. "So, for the last 60 years, we have been fighting them back primarily with the use of chemicals, but we use other means like barriers and traps."
Grunder tells us the chemical method has wiped out about 95% of the sea lamprey population in Lake Michigan. The U.S. Fish and Wildlife Service will apply those lampricide this month in Van Buren County. Grunder says everyone ought to know the water will turn a yellow-green color in the affected areas. Although the chemicals are not dangerous to humans, you're still advised to limit contact with the water at that time.