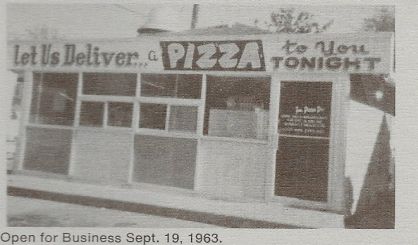 A presentation is planned for this month at the Heritage Museum and Cultural Center in St. Joseph to teach you a little bit about local mass-produced culinary history. Jim DeLapa, who started the frozen pizza company Saluto Foods Corporation in the 1960s, will be on hand. The museum's Tracy Gierada tells WSJM News Saluto goes back to Benton Harbor.
"They actually started out as a takeout pizzeria near Benton Harbor High School in 1963," Gierada said. "They started out in a little 20 by 22 foot converted garage, but they kept growing their business and began making frozen pizzas.
Eventually, Jim DeLapa sold Saluto to General Mills. He'll talk about his experiences as part of The Story of Saluto Foods Corporation at the Heritage Museum on September 21 at 6:30 p.m. It's free to get in, but they suggest a donation of $5. you can find out more about the Heritage Museum and Cultural Center right here.