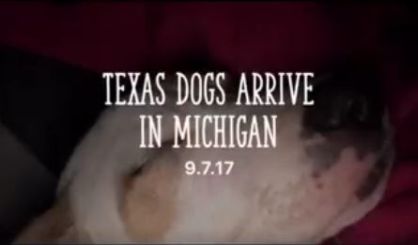 The Humane Society of Southwestern Michigan is doing its part to help out with Hurricane Harvey recovery. Director Jill Svoboda told WSJM News on Friday the shelter is taking dogs from shelters down south in areas affected by the hurricane.
"We picked up our first six last night in Muskegon," Svoboda said. "So, there are six here with us now."
Svoboda tells us they're not taking animals displaced by the storm because the owners of those pets may be looking for them. Instead, they're taking dogs that were already in southern shelters to make room for all of the newly-displaced pooches. As a result of the influx, the Humane Society of Southwestern Michigan needs extra supplies and funds. Supporters are asked to help out. You can find out more at the Human Society of Southwestern Michigan's Facebook page.