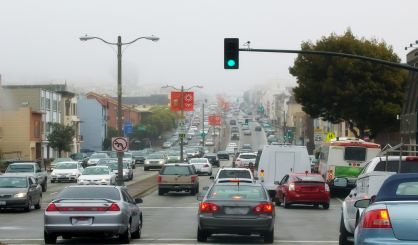 Environmental advocates are crying foul about an effort to undo new fuel efficiency standards to automobiles. Last week, the Environmental Protection Agency held a meeting on its proposal to reconsider requirements that the U.S. car and light-truck fleet achieve an average 54.5 miles per gallon by 2025. Carol Lee Rawn is the transportation director for the nonprofit group Ceres, and tells us the current standards are important for innovation.
"It's necessary to have strong standards in place in order to protect the leadership position of the United States. It's not going to be able to compete in this new world if it's falling behind in fuel efficiency and new technologies."
Critics say clean car standards place too much of a burden on manufacturers. Michigan currently has more than 180 facilities that make components and materials that improve fuel efficiency.