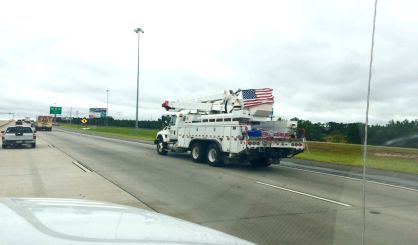 Indiana Michigan Power is doing its part to help with hurricane recovery down south. Spokesperson Tracy Warner tells WSJM News the utility has sent hundreds of workers down to Georgia and Florida. The first wave left Monday.
"We sent about 275 employees and contractors to Florida to help Florida Power and Light," Warner said. "They're in the process of arriving and getting to staging areas to be deployed to go out and help restore power."
On Tuesday, I&M sent 75 more, meaning a total of about 350 of the company's workers are down south. Warner tells us they're looking at 16 hour work days for about the next two weeks. The biggest problem they're facing right now is a shortage of gasoline and traffic jams. Warner says electric companies often have mutual aid agreements for these sorts of disaster situations.