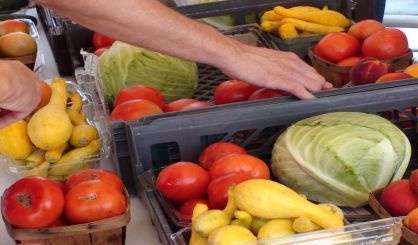 A program that helps connect more than 700,000 Michigan students to local farmers would get a big boost under new legislation. The Farm to School Act of 2017 would expand the existing USDA Farm to School Grant Program by improving access to local foods at schools. Maximilian Merrill with the National Farm to School Network tells us it's a win-win as farmers will source their food to schools and students learn about agriculture.
"Students participating in educational activities related to agriculture, food and nutrition and health – and school gardens, so students engage in hands-on learning through gardening so they understand where their food comes from and the difficulty it is to grow that healthy food."
43% of Michigan school districts currently participate in farm-to-school activities. The bill asks for funding to be increased annually for the program from $5 million to $15 million to better meet demand for the program. Bipartisan companion legislation was introduced in the U.S. Senate.