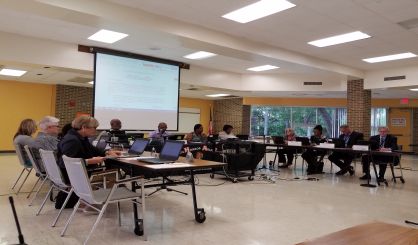 A $2 million state grant awarded last year to Benton Harbor Area Schools for safety and gang prevention has been making a difference. On Tuesday, the board of education heard the grant has paid for suicide awareness training, a leadership skills program, and self-esteem and life skills training for girls. Superintendent Dr. Shelly Walker tells WSJM News that's just some of what the district managed to do in the first few months of having the funds at the end of the last school year.
"We're just now getting into really being able to bring experiences for our parents and our students for the good of their overall safety and well-being," Walker said. "It's very exciting."
Walker tells us they've also been able to use the money to hire counselors and implement building improvements. She's pleased with how the one-time grant has been working so far. Also at Tuesday's meeting, the board of education selected Trustee Marletta Seats to serve as its new secretary following the recent resignation of Trustee Lisa Gulley from the post.