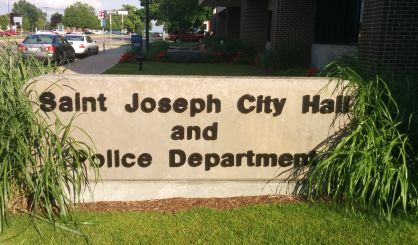 A re-enforcement of the bluff along a stretch of Old Lakeshore in St. Joseph could start as soon as next week. St. Joseph City Manager John Hodgson tells WSJM News CSX Railroad has gotten approval from the Michigan Department of Environmental Quality for the project, and will soon have approval from the U.S. Army Corps of Engineers.
"The permits should be in place by the end of the week," Hodgson said. "CSX, they're based in Jacksonville, Florida so they are dealing with some disruption down there right now. But their contractor is already mobilizing and expects to be on site next week to begin the work."
The railroad needs to strengthen the bluff in an eroded area to reduce the chances of a collapse near some of its tracks. Hodgson says you may see a barge parked out in the water near 2405 Old Lakeshore to do the work. It'll be installing large rocks along the bottom of the bluff.