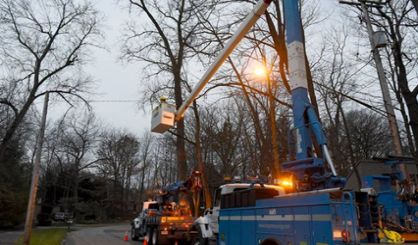 As many as 60,000 employees of electric utilities are in the south this week helping with Hurricane Irma recovery efforts. Brian Wheeler with Consumers Energy tells WSJM News that includes about 350 of Consumerscrew members.
"On Wednesday, Consumers Energy sent about 130 employees and contractors to go help with restoration work," Wheeler said. "The 130 employees are travelling to Georgia where they are going to be doing work to help bring back power. They are joining another 220 employees and contractors who are currently working in Florida."
Wheeler tells us those utility workers are in some cases having to completely rebuild the electric infrastructure. They're working 16 hour days for about the next two weeks. Wheeler says electric companies across the country have mutual aid agreements to ensure power can be restored quickly wherever there's a disaster.