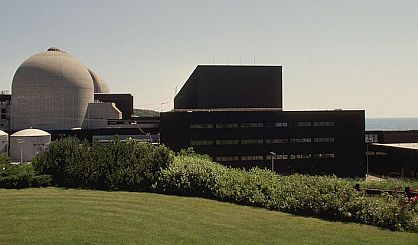 Everything is back to normal at the Cook nuclear power plant near Bridgman after crews had to activate the emergency plan overnight Wednesday. Cook plant spokesperson Bill Schalk tells WSJM News they had a low level incident around 1. a.m. as Unit 1 was being deactivated for its refueling outage.
"Plant operators were manipulating some valves to begin cooling down the reactor, and a safety relief valve stuck open unexpectedly," Schalk said. "It failed. That valve allowed reactor coolant system water to drain into a collection tank."
Schalk tells us the flow rate was above the safety limit, so Cook entered its emergency plan. Crews figured out what was wrong shortly after the incident, and the plant exited its emergency plan around 8 a.m. Wednesday. Schalk says the unusual event was the lowest level emergency plan classification the plant has. Unit 1 is now offline for its refueling outage, and Schalk tells us the public wasn't in danger.