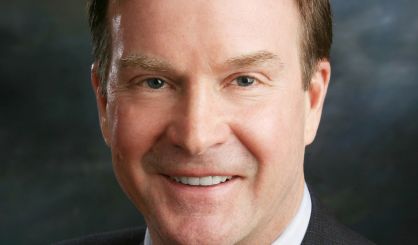 Michigan Attorney General Bill Schuette is in the race for governor for 2018. As expected, the Republican announced his candidacy yesterday at a barbecue in his hometown of Midland. Michigan News Network was there.
"My number one goal and my singular ambition is to make Michigan a growth state, a paycheck state, and a jobs state," Schuette said.
Schuette is pledging to cut income taxes and push for a repeal of the Affordable Care Act if elected. Recent polls show he is the frontrunner among potential Republican candidates seeking to succeed term-limited Governor Rick Snyder.