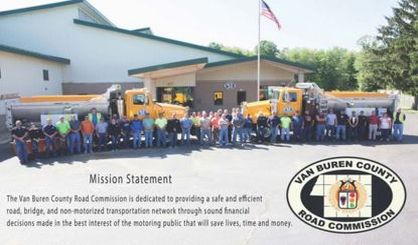 The Van Buren County Road Commission is about to start a major project on Blue Star Highway. It tells us crews will be working on Blue Star from Phoenix Road to Baseline Road in South Haven Township starting next Monday. Road Commission Managing Director Larry Hummel spoke with WSJM News about the project.
"We're going to mill off that top layer of existing asphalt, we're going to trench and widen there to provide non-motorized bike lanes, if you will," Hummel said. "Then, we'll repave that entire stretch from Phoenix Road intersection to Baseline Road at the Allegan County line."
Hummel tells us you'll be able to follow Blue Star Highway all the way through Van Buren County on a bicycle by the time they're done. At different times throughout the project, there will be lane closures in different locations, but the road will remain open. The work is expected to be finished by November.