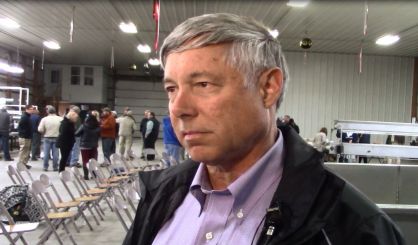 Congressman Fred Upton sees a few immediate priorities for Congress now that it's back to work. He tells WSJM News getting all of the needed spending measures in place has to be done by the end of the week, and then there's tax reform. He's just waiting for details from the Trump administration on its ideas.
"The administration made it quite clear that they're just about ready to announce a plan," Upton said. "They want to work with the Congress both in the House and in the Senate. Last week, I met with the undersecretary of the Treasury. They laid out some pretty good plans of working together, and we want ot get the economy moving again."
Upton is expecting a tax plan in the next couple of weeks. There's also DACA. Upton told us last week he's confident Congress can get a replacement plan for the Dreamers program in place within its six month window. However, nothing has been floated just yet.