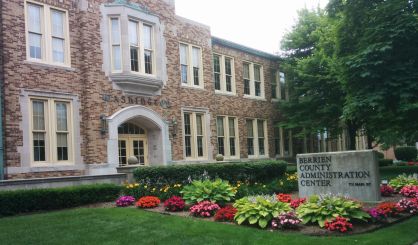 Now available is the fall land auction book from the Berrien County Treasurer's office. Treasurer Bret Witkowski tells WSJM News it lists all of the properties that will be available for auction next month. There are about 130 parcels, most of them empty.
"People who are looking for empty properties, they all start at $50, regardless of the value," Witkowski said. "Hopefully, they will go up from there. We will not go below $50. People can, especially if it's in their neighborhoods or right next to them, it's a great opportunity to expand their side lots and things of that nature."
Witkowski tells us it's a lot of work for his staff to put together the books each year. You can pick one up at his office for $5, or take a look online. You can find it right here. The next land auction will be October 3.