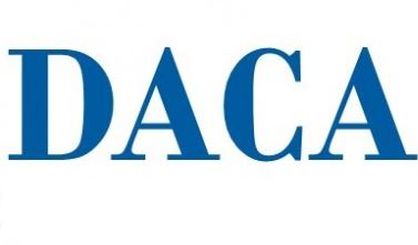 The clock is ticking on Congress to approve a replacement for DACA, or the Deferred Action for Childhood Arrivals program. It's enabled nearly 800,000 illegal immigrants brought into this country as children to work and avoid the fear of deportation to countries that, in some cases, they don't even know. DACA has affected immigrants right here in Berrien County, including "Estela" and Luz. Each is from Mexico and each is 20 years old. WSJM News spoke with them and learned Estela has applied for DACA and is waiting to be approved. She's been in the United States since she was six years old, and tells us she doesn't know what would happen if she were sent back to Mexico.
"I don't live in fear," Estela said. "It's just, sometimes, it worries me. I have family here and I don't want to get separated from them…If they take me over there, if I get deported, I have nothing over there."
Unlike Estela, Luz has been approved for DACA status. She tells us she was one year old when she was brought to the U.S.
"For me, America, especially the United States, is like my country," Luz told WSJM. "If I do by any chance get deported, it would be to a completely unknown country like Mexico."
Luz is studying to be an engineer. She worries about what will happen if DACA is phased out. She told us getting into the DACA program has made life more secure.
"I felt hope because I thought that after graduating high school, that was going to be the end of me," Luz said.
Luz and Estela would like to tell Congress that they want to work and pay taxes like anyone else. In fact, Luz told us she does pay taxes, working full time and also going to school. Estela says she tries to be optimistic about the future of DACA.
"I have hope because if you don't have hope, then you can't be a dreamer," Estela said.
Congressman Fred Upton has told WSJM News he believes six months is enough time for a DACA replacement to be crafted and approved. We know at least two people here in Berrien County who hope he is right.