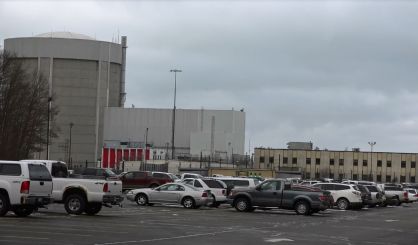 The Michigan Public Service Commission has met to consider a request from Consumers Energy to pay $184 million for a plan to get out of its contract to buy power from the Palisades nuclear power plant. At a Friday hearing, the MPSC concluded Consumers could pay $142 million, less than its request. The MPSC's Nick Assendelft spoke with WSJM News about the decision.
"The Michigan Public Service Commission took a look at all of the evidence, took a look at all of the expert testimony in terms of how the figures were arrived at, took a look at what would be bets for rate payers, and it came to the conclusion that the $142 million figure was the best," Assendelft said.
Assendelft tells us it's now up to Palisades owner Entergy and Consumers Energy to begins talks to determine if it's still worthwhile to end that power purchasing agreement next year, as opposed to the originally-scheduled 2022. The Palisades plant, located in Van Buren County's Covert Township, is scheduled for closure next year.