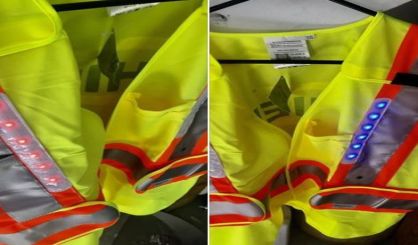 Set for this week is an event to help out Berrien County law enforcement agencies while also raising awareness about human trafficking. Cathy Knauf with the Southwest Michigan Human Trafficking Task Force tells WSJM News they're holding a 5K corn maze run. She says the event at Barbott Farms is one of a kind.
"As far as we know, we're the only ones in the state," Knauf said. "We've never seen another one when we Googled it that has done a corn maze 5K. We call it 5K-ish because some people might not make it through the corn maze. You never know."
Knauf tells us they want to raise awareness about the crime of human trafficking and raise money for police, but with a twist.
"We're fighting against human trafficking, but it doesn't mean you can't have some fun during the fight," Knauf said.
Specifically, the money raised will be used to buy LED vests for police officers. That could help them be more visible at night. The corn maze run and walk 5 K will be at Barbott's in Stevensville on Thursday starting at 6:15pm. You can register for the event by following this link.