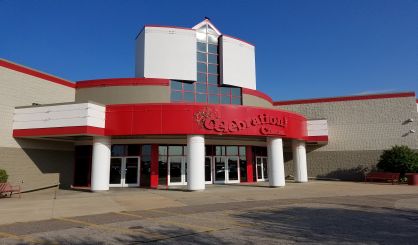 Coming to a theater near you on Wednesday are sliders, fries, and pizzas. Celebration Cinema in Benton Harbor is launching its new expanded menu. The theater chain's Steve VanWagoner tells WSJM News this new kitchen, along with a full bar, comes as Celebration Cinema ups its game at locations throughout Michigan.
"People are looking for more," VanWagoner said. "They're looking for ways to experience movies, to experience going out and having good food, a great place to sit, a great presentation, great service. They're just going to have a much better experience."
VanWagoner tells us Celebration Cinema has spent more than $1.5 million this past year improving the Benton Harbor location. They added luxury power recliners this summer, and now you can get a hot meal and a drink as part of the experience. They're not removing the usual movie snacks, and prices for tickets will not be affected.