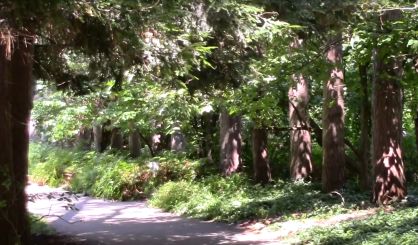 Michigan has more than 12,500 miles of hiking and biking trails. Michigan Department of Natural Resources trail coordinator Paul Yauk wants you to get out and enjoy them during this Michigan Trails Week. He spoke with Michigan News Network about the week.
"We've got a lot of facilities and historic sites around the state," Yauk said. "What we would like to do is get people out and walking and riding and bicycling and those sorts of things in their corner of the state."
In west Michigan, new trail corridors are opening on old rail lines. Yauk says Off Road Vehicle trails are popular north of Bay City.