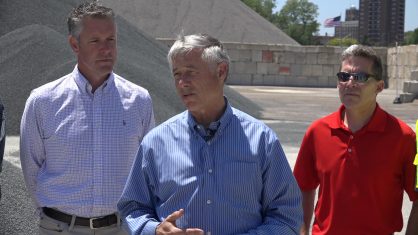 Congressman Fred Upton is eager to get to work on a tax reform plan. Now that healthcare is out of the way, Upton tells WSJM News Congress will start to pull together a tax package. President Trump issued some guidelines Wednesday.
"We're excited about getting a proposal that actually can do something to give the economy a little kick start," Upton said.
Upton says he expects the plan to simplify the tax code, close loopholes, lower the corporate rate, and lead to growth. He's expecting quick action.
"I'm encouraged that we can get it done and make if effective this calendar year," Upton said.
In a statement issued after the unveiling of the tax plan's guidelines Wednesday, Upton said he's spoken to countless businesses and individuals around southwest Michigan who agree the tax code is too complicated. His office says Michigan stands to gain around 50,000 jobs under the plan.