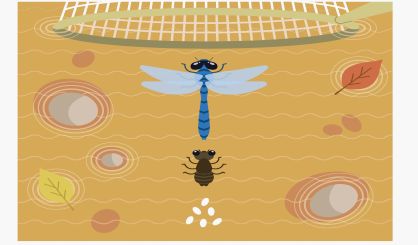 If you see people wading around in the Paw Paw River tomorrow near Lawrence, they may just be fishing for bugs. The Van Buren Conservation District is collecting insect specimens to be used for water quality testing. The district's AJ Brucks spoke with WSJM News about the project.
"The more quantity and quality that we find and the variety that we find, we'll know that it's pretty healthy water in our local areas," Brucks said.
Brucks tells us volunteers will join the conservation district for the effort on Saturday. They'll be out there at a park from 9 a.m. to 1 p.m. The information they record will then be entered in a state database called MICorps. Anyone interested in helping out can call the conservation district.