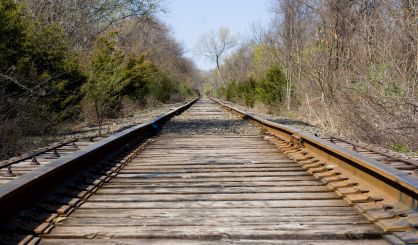 Everyone's being reminded to be cautious around railroad crossings as part of U.S. Rail Safety Week this week. Michigan Operation Lifesaver Coordinator Sam Crowl tells WSJM News too many drivers and pedestrians seem to forget what to do when they're near railroad tracks.
"In Michigan in 2016, there were 66 crashes involving vehicles and trains," Crowl said. "There were another 13 incidents that involved pedestrians or trespassers walking on tracks. Most of those were people with headphones or earbuds on."
Crowl tells us impatience is the biggest cause of car versus train crashes. He says you're always better off obeying whatever the railroad crossing is telling you to do. Something new to note is that every railroad crossing now has a blue sign with a number to call if you get stuck on the tracks. Crowl says they just implemented that nationwide this month.