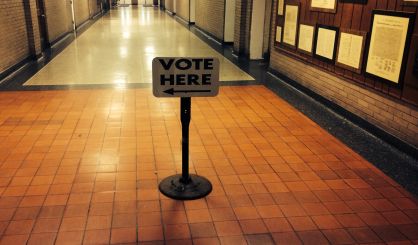 Berrien County Clerk Sharon Tyler and her staff will show off some of the county's new voting machines at a couple of open houses this month. Tyler tells us the new equipment will greatly improve the voting experience. There are some key differences, especially for the disabled.
"It's touch screen, and it depends on whether you have special needs and how you may need to utilize it," Tyler said. "If you have certain disabilities, we're how you how you can use the sip and puff devices, as well as the paddles."
The new machines also have several internal differences that make life easier for the election workers. They will demonstrate the equipment first in the Stevensville, St. Joe-Benton Harbor areas because that's where it will first start to be used. They'll hold more demos in other areas as the equipment is further rolled out. The first two will be next Monday from 6 to 7 p.m. at Lincoln Township Hall, and also on October 19 from 6 to 7 p.m. at Benton Harbor City Hall.