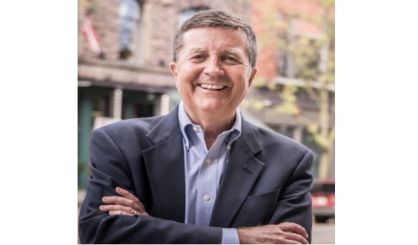 There's a new Democrat in the race for the Sixth District congressional seat. George Franklin is a former Kellogg lobbyist and appointee to the Western Michigan University Board of Trustees. Franklin now runs a government relations firm called Franklin Public Affairs LLC and lives in Glenn. He tells WSJM News he's not a career politician.
"I know politics," Franklin said. "I know how it works, but I'm a private sector person. My real goal is to go to Washington and make a difference, but not a career. I want to go there and do a few terms, make a difference, and then come home."
Franklin says he can win the district, believing moderate Republicans could be comfortable with him.
"I want to make sure everybody gets a fair shot," Franklin said. "I've spent the last three or four months travelling around the district meeting people, and people don't want an exemption, a preference, a privilege, a special pass. They just want to feel like they got a fair shot."
Franklin tells us the Affordable Care Act needs to be preserved but fixed. He also wants to ensure safe workplaces and protect the environment. As far as Congressman Fred Upton — Franklin says he's running for himself, and not just to attack someone else. Franklin is the sixth Democrat in the running to replace Upton. The others are David Benac, Paul Clements, Eponine Garrod, Rich Eichholz, and Matt Longjohn.