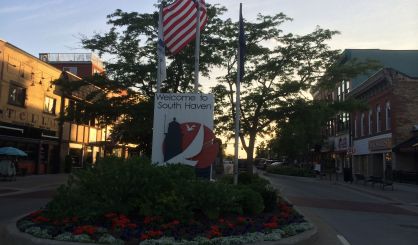 A new sergeant for the South Haven Police Department was presented to the city council at this week's meeting. Sergeant Adam Debore comes to the position with much experience. He spoke with WSJM News about his experience.
"I've had a lot of opportunities at the department," Debore said. "Road patrol. I've been a narcotics detective, I've worked the last three and a half years as our department's detective. So, I look forward to taking all of the experience I've gained in the last 13 years and being able to bring it to a leadership position in this department."
Sergeant Debore has a wife and two children. He was presented by Police Chief Natalie Thompson to city council and audience members.