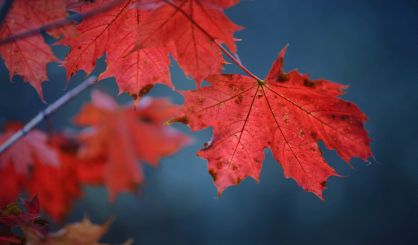 The leaves are beginning to turn in Michigan and they're at their peak in some spots and you may want to check them out. Pure Michigan spokeswoman Michelle Grinnell told Michigan News Network this week many places in Michigan are perfect for a fall weekend getaway.
"We're all about taking the scenic route," Grinnell said. "That's kind of our fall passion campaign, and the idea is to get off the freeway, take those back roads, those byways, and as you're experiencing those beautiful fall colors, you can also find these great hidden gems along the way. Try a new winery or a brewery, stop at a local inn or bed and breakfast that you maybe haven't stayed at in a while."
Grinnell says areas that might be busy in the summer like Traverse City, Petoskey, and Mackinac Island may not be as jammed in the Fall. She says you can get travel ideas at Michigan.org/Fall.