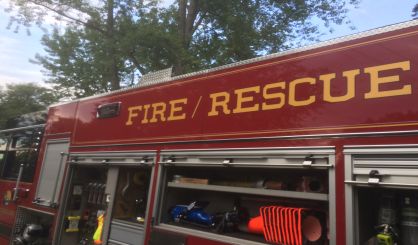 This week, fire departments all over Michigan are taking part in Fire Prevention Week. State Fire Marshal Kevin Sehlmeyer tells Michigan News Network it's important to plan with your family how to escape you home in the event of a fire.
"One of the things that all fire departments throughout the state are doing, they're out doing activities in the community in the next week and throughout the month of October," Sehlmeyer said. "The big message is that we want folks to practice having an exit drill so if they were to have a fire in their home they have and plan and are able to get out as quickly as possible."
Sehlmeyer says every family should have two different escape plans, just in case a fire makes one exit impassible. He adds most residential fires start in the kitchen, or when someone smokes indoors. You can find more information for keeping your family safe right here.