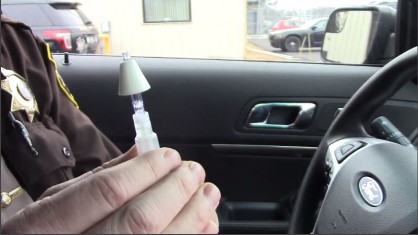 With Berrien County experiencing an increase in opioid deaths in recent years, the health department is hoping more people will learn how to administer Naloxone, a drug that revives overdose victims. Berrien County Health Department Prevention Specialist Kerri Teachout tells WSJM News a class is being offered this week where anyone can learn to recognize an overdose and receive a free dose of Naloxone to keep around, just in case.
"I've heard many stories of local parking lots having individuals in their cars who overdosed," Teachout said. "People will go up to the car and understand there's something wrong and without having the Narcan, all they can do then and there is call 911."
Teachout says it would also be a good idea to keep Naloxone around if you know someone with an opioid addiction. The simple nasal spray is easy to learn, and will be given out free this week. The health department will hold the Naloxone training this Thursday at 5 p.m. at M. Longley Counseling on East Main Street in Niles. It plans additional dates.