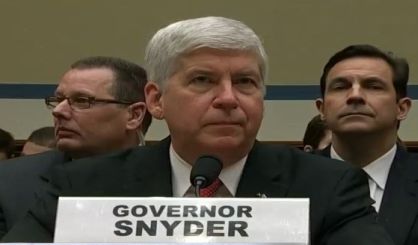 Governor Snyder has been asked by a congressional committee to address when exactly he learned about the outbreak of Legionnaires' disease in Flint. In March of last year, Snyder testified under oath before the U.S. House Oversight Committee.
"In terms of Legionnaires, I didn't learn of that until 2016, and as soon as I became aware of it, we held a press conference the next day," Snyder said.
However, a Snyder aide told a judge that he told Snyder about Legionnaires' before Christmas 2015. The House Oversight and Government Reform Committee sent Snyder a letter Friday. The governor responded by saying there's no reason for him to clarify his testimony because it was "truthful" and he stands by it.