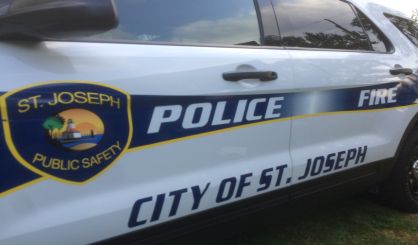 St. Joseph Public Safety Director Brian Uridge is pleased with how his department's summer safety strategy worked. Now, he wants to improve it for next year. At this week's city commission meeting, Uridge said the plan for this past summer was mostly met with positive reviews. His department implemented it after a series of meetings ahead of the summer. Uridge told WSJM News folks liked the more than 50 new parking spaces at Lions Beach Park created by making the upper drive one-way.
"It really increased the ability of our visitors to come and enjoy the beach," Uridge said. "That was a relatively inexpensive change."
As for Silver Beach, he saw a decrease in congestion.
"The one-way lane that changed on Lake Street really did have an effect on limiting the congestion that we get at the entrance to Silver Beach," Uridge said.
Still, Uridge said they've got to figure out how to keep officers stationed near the beach to direct traffic. He noted some summer traffic changes took time to improve, and there will be more changes next year. His goal is to continue easing traffic problems and quality of life complaints. More public meetings are coming.