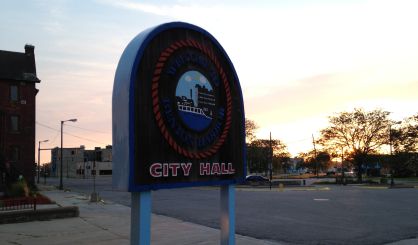 Benton Harbor will send two public safety officers to Kalamazoo for training. City commissioners on Monday approved spending just over $14,000 for that out of the department budget. Mayor Pro Tem Duane Seats was miffed reserve officers Joshua Rose and Trevor Wortman were not at the meeting.
"On a night like this, it would be good to have two people that you're getting ready to give a lot of money to come before us and at least say thank you," said Seats. "Hopefully in the future that can happen, because it's like a slight to the commission."
Public Safety Director Dan McGinnis noted the department has been doing better at retaining its officers, but says there is constant recruitment pressure from larger cities on every department in Berrien County.
"We do have an active recruiting thing, despite being kind of encumbered by people trying to poach from us, recruit from us, or compete with other agencies," said McGinnis. "You've got people leaving St. Joseph, leaving Berrien County, which is why they're poaching from us. It's just the nature of the business now."
Commissioner Mary Alice Adams said more needs to be done nationwide to get young African-Americans to want to be police officers and firefighters.