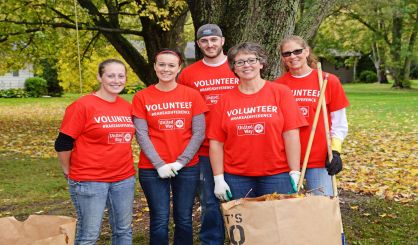 The United Way of Southwest Michigan is looking for volunteers for this fall's Day of Action for Seniors. The organization's Julee Laurent tells WSJM News that's when hundreds of folks across Berrien and Cass counties rake the yards of seniors and do other work to help them get ready for the winter.
"When winter hits, you've got to get your yard raked so that there's no mold growing on the grass, or clean up your gutters so that ice doesn't build up and tear them down, especially when the spring snow melt happens," Laurent said.
Laurent tells us about 500 people helped out last year, affecting the homes of 200 seniors. They'll sign up individuals and teams, which could come from businesses, churches, and other groups. They're signing up volunteers through October 19 for the November Day of Action. You can register to be a Senior Action Day volunteer at the United Way of Southwest Michigan's website.