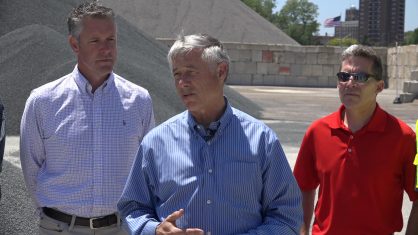 An unintended consequence that needs to be addressed is how Congressman Fred Upton views a law passed in 2016 that the "Washington Post" and "60 Minutes" report has weakened the federal government's ability to stop the distribution of opioids.
"The distressing point here is we've not heard anything from the Drug Enforcement Agency as it relates to enforcement capabilities," Upton tells WSJM News. "I looked at some of the press reports from when President Obama signed the bill nearly a year and a half ago, and no one talked about decreasing the DEA's enforcement ability."
The U.S. Department of Justice is reviewing the law, and Upton says the House Energy and Commerce Committee will hold a hearing on the matter soon. He says the bill that former President Obama signed was a bipartisan piece of legislation that originated in the Senate and passed that chamber unanimously. The fallout from the weekend report has prompted Congressman Tom Marino to withdraw as President Trump's nominee to be the nation's drug czar.