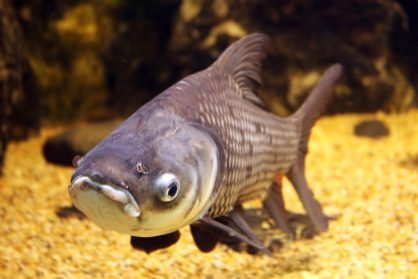 The Michigan Department of Natural Resources tells us its plan to seek public ideas for preventing the spread of the Asian carp into the Great lakes has led to a strong response. DNR Senior Water Policy Advisor Tammy Newcomb tells WSJM News the state launched the Great Lakes Invasive Carp Challenge in March.
"We closed on Halloween, and we have more than 250 entries submitted for the challenge, which is pretty big, from 27 countries," Newcomb said.
Newcomb tells us the suggestions for fighting Asian carp came in from scientists, engineers, and others who had outside-the-box ideas.
"This was a way to sort of break out of the normal research and development type lines, break out of the bureaucracy a little bit, and really seek innovation across the globe."
Newcomb tells us the governor set up a fund of $700,000 to be paid out to those who offer the best ideas for stopping the Asian carp. Now, the DNR will review all 350-plus suggestions and then pick about 20 semi-finalists. They'll be invited to Michigan in March to take part in what the DNR is calling a Carp Tank competition.