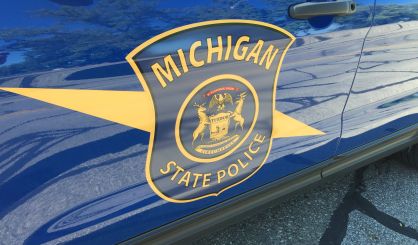 Three people are in custody after an officer-involved shooting in Mattawan this morning. Michigan State Police Lieutenant Dale Hinz tells WSJM it happened near Main Street and McGillen Avenue when police pulled over a stolen vehicle.
"Shortly after 8 a.m., and everyone is in custody at this point," Hinz told us shortly after 9:30. "There was two females and one male, one female was shot, and the officer involved was from the Mattawan Police Department."
Michigan State Police are heading up the investigation. There is no more information yet available about the suspects. The incident prompted lockdowns of Mattawan Consolidated Schools, Paw Paw High School, Mattawan Preschool, and the Kiddie U Childcare in Mattawan.
This story will be updated as more information becomes available.