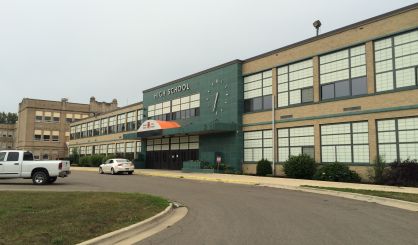 Benton Harbor Area Schools has received a clean audit for the most recent fiscal year, with its business office getting some praise this week from auditors. At a Tuesday meeting, the board was told the district added $6.3 million to its fund balance last year. That's partly due to a loan, the auditor said, of $3.4 million. Also in the most recent year, Benton Harbor Area Schools reduced the deficit from $11.7 million to $5.4 million. Again, the loan factors into that. Nevertheless, School Board President Joseph Taylor thanked retiring Chief Financial Officer Scott Johnson for improvements in the business office.
"We see the work today that you've done through this audit," Taylor said. "So, good luck and kudos in whatever you do."
The district last year spent about $26 million when it budgeted for $29.8. Auditors said the report isn't perfect, but a "significant improvement." One challenge ahead is continued dips in enrollment. The district is expected to have about 100 fewer students this year when the final number is in.