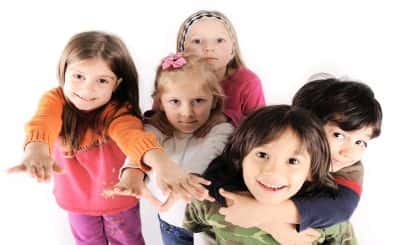 With more than 2,600 children in Michigan waiting to be adopted, the Van Buren County Circuit Court's Family Division next week will celebrate those who have navigated the process. It's national Adoption Day, with the court's Veronica Stillson telling WSJM News special guests will be on hand, along with some choirs. She says it's a joyous affair.
"We'll have balloons, and we've got some oversize teddy bears we always bring in for adoption day," Stillson said. "They will surely make an appearance for adoption day."
Two families will complete their adoptions as part of the celebration. Stillson tells us most of the adoptions processed in Van Buren County involve stepparents. Some are cases involving adults who want to be formally adopted, many times to honor the stepparents who raised them. Van Buren County completes between 40 and 50 adoptions each year.