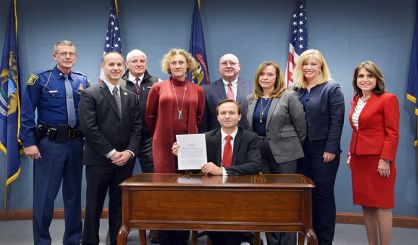 Lieutenant Governor Brian Calley has signed legislation designed to fight the opioid epidemic in Michigan. State Representative Beth Griffin of Mattawan tells WSJM News one of the bills Calley signed Wednesday was her plan to have the Michigan Department of Education create an opioid curriculum for health classes in the state's schools.
"It makes a lot of sense to take the good information the substance abuse task force has come up with and ask them to give it to the Michigan Department of Ed, which then can make it available to the schools," Griffin said.
Another bill signed by Calley was a plan from state Senator Tonya Schuitmaker to require doctors to check a patient's prescription history in the Michigan Automated Prescription System before giving them an opioid. Griffin says the opioid epidemic affects families all across Michigan.