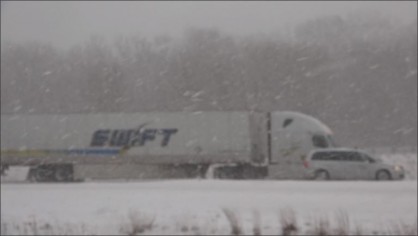 The National Weather Service has issued the following notice for this evening:
"Light snow will continue this evening over southwest Lower  Michigan, northwest Ohio and northern Indiana late this evening.
While snowfall accumulations are only expected to total an inch or  less through this evening, the combination of the light snow and  the very cold temperatures will lead to some slick spots on  roads.
Slick roads will impact the latter portions of the evening  commute. Motorists should exercise caution and be prepared for  variable road conditions this evening and allow extra time to  reach your destination."
Everyone is reminded to give themselves extra time to reach their destinations and to slow down.