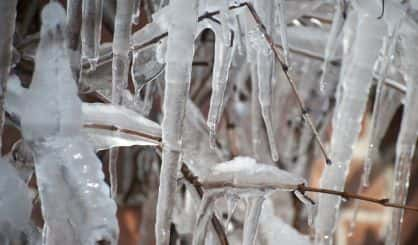 While President Donald Trump dominated the headlines in 2017, one media expert says he crowded out other important stories, namely coverage of climate change. Lisa Hymas with Media Matters tells us covering climate change can be hard for journalists because it's a relatively slow-moving phenomenon and often feels like a faraway threat.
"Climate change does exacerbate events. It makes them more extreme. So, I think sometimes journalists shy away from it because the science can be a little bit complicated to explain. But I would encourage the media to talk directly to scientists and let them explain the connections that they're finding."
Hymas does believe some media outlets did well connecting the dots during events like hurricanes Harvey and Irma, and notes that media coverage will be critical for shifting the public's perspective on climate change. She says a series of papers was recently published in the Bulletin of the American Meteorological Society where researchers around the world analyzed 27 extreme weather events. She says they found human-caused climate change drove 21 of them.