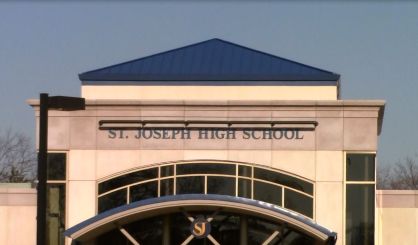 It's quite the scene at St. Joseph High School this Friday and Saturday as a FIRST Robotics competition featuring 40 teams takes place. St. Joseph High School Principal Greg Blomgren tells WSJM News the St. Joe team, the Average Joes, is hosting the event where kids design and build robots to manipulate blocks in specific ways.
"I'm seeing a lot of Mario Brothers type of themes down there this year with a lot of blocks , Mario and Luigi hats and things like that," Blomgren said.
Blomgren noted this competition comes not long after the announcement of a new dedicated facility just for FIRST Robotics at St. Joseph High School.
"We continue to see exponential growth in our program and the number of kids who have found a place in this program is realyl cool," Blomgren said.
Blomgren tells us thousands of people are expected to come down to the high school through Saturday night to check out the fun. The FIRST Robotics competitions runs through 7 p.m. Friday and then on Saturday will take place from 9 a.m. to 6 p.m.