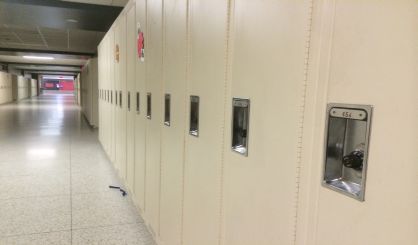 A new program is being launched in Allegan County to have sheriff's deputies spend more time in local schools in an effort to improve security. State Representative Mary Whiteford tells WSJM News it was the idea of Sheriff Frank Baker. He pitched it at a meeting last week with superintendents and Whiteford present. She says it will be good for the kids concerned in light of recent events.
"Right now, they don't feel safe," Whiteford said. "Parents are afraid of sending their children to school. If they know there's a police office an arm's length away or paying attention, it will make everybody feel so much more secure."
The sheriff's department says deputies will dedicate some patrol time to being in schools. Some districts have even set aside room for them to do administrative work at the school so they don't have to do it at the sheriff's department. Sheriff Baker says local agencies can't wait around for the state or the feds to come up with something.