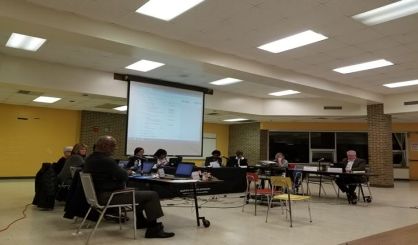 Benton Harbor School leaders continue to think about improving security. At a Tuesday meeting, the board of education heard from Acting Superintendent Patricia Robinson the district's metal detectors are almost repaired, with six door units now operational. There are also upgrades in the works to the security cameras. Trustee Joseph Taylor told WSJM News he wants metal detectors working quickly, especially in light of the recent tragedy in Florida.
"Where other schools may not like it, it's a new day, and if it's a new day around this country, every school in America had better get on board if we want to protect our kids," Taylor said.
The acting superintendent said they could have metal detectors functioning soon. Trustees indicted they'd like to see faster movement at the high school.