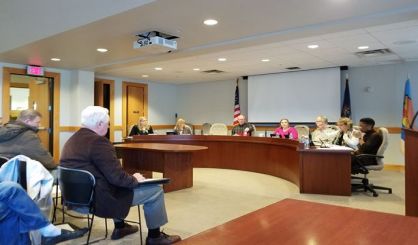 St. Joseph City Commissioners have approved a five year parks master plan for three parks in the community. Monday's action was needed if the city is going to pursue grants to pay for improvements at Riverview Park, Dickinson Park, and Whirlpool Centennial Park. City Deputy Public Works Director Greg Grothous told WSJM News last month the plans for Whirlpool Centennial Park include ways to make fountain maintenance easier.
"Some additional sidewalks with outdoor showers so people can rinse the sand off coming from the beach before they enter the fountain so they don't use the fountain as that rinse-off," Grothous. "Sand is a big issue that we deal with operationally with the fountain."
Those shade structures were the biggest request from residents. Plans for Riverview Park include fixing up the Briarwood events structure and adding disk golf, while ideas for Dickinson are a playground and batting cages. City commissioners signed off on the plan and scheduled a March 26 public hearing to talk about seeking a grant for the Whirlpool Centennial Park improvements.