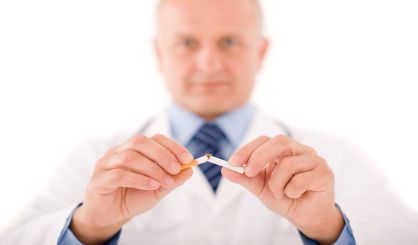 This past Wednesday was National Kick Butts Day, a day for health officials and parents to remind teens of the dangers of smoking. The Berrien County Health Department's Gillian Conrad tells WSJM News teens need to know the facts about smoking.
"Tobacco kills more than 480,000 people annually," Conrad said. "That's more than AIDS, alcohol, car accidents, illegal drugs, murders, and suicides combined."
Conrad tells us about 20% of Michigan high school students report having smoked in the last month. While that number is going down, the emergence of e-cigarettes is a threat.
"It is a different delivery system for nicotine, but it is still nicotine, and nicotine is not harmless," Conrad said.
It raises blood pressure and is addictive. Conrad says the health department can help schools and parents know how to find those e-ciggs, which can often be disguised as something else like a pen or a USB drive. She recommends all parents check out KickButtsDay.com or TobaccoFreeKids.org.